A couple of photos and a question.
I finished the work on the bike today.
I fitted new iridium plugs
I set the primary jets to two turns out, my plugs were always fouling after about 5-6 months, so a bit leaner might be better.
I did a carby sync.
So far the bike idles a lot better, not like the lumpy cam sound it did have. It runs better too, I took it out afterwards for a short blast and it pulls really good. But it still does not sound as sweet as your video e1_zx-9r
This is my second time syncing the carbs and it's a whole lot easier this time.
This is my work space in my garage.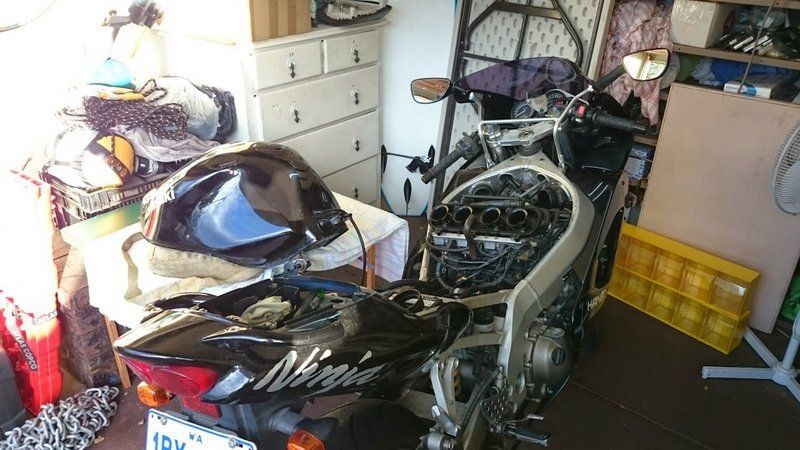 And now a question. The air intake on the number four side covers the stick coil making impossible to remove with removing that side of the fairing. and then my 1/2 drive socket extension will not fit down the hole unless I pull the intake forward away from the plug.
Is this normal?